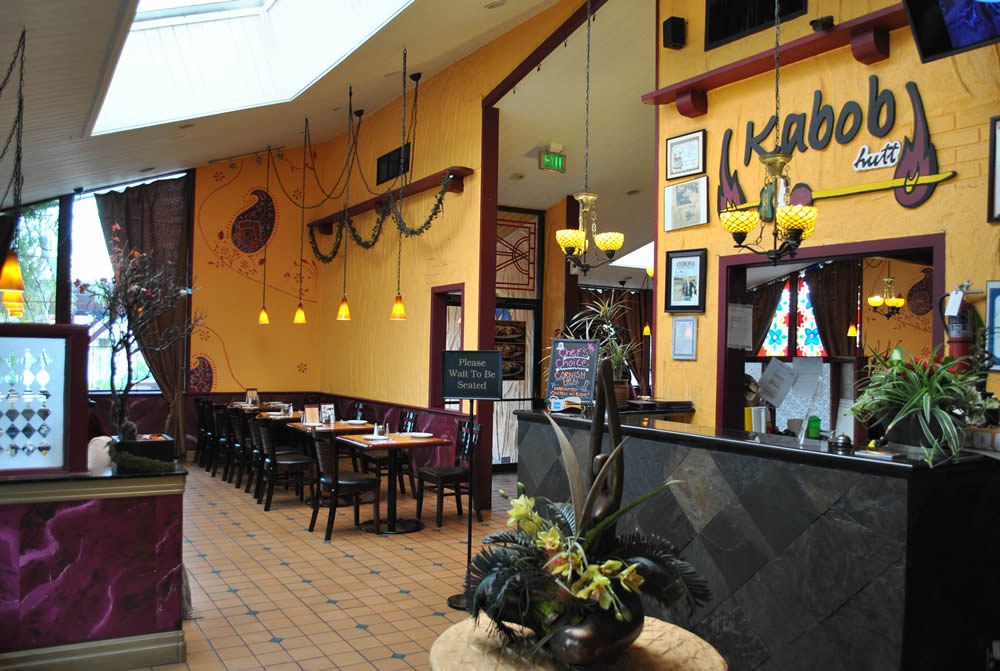 Kabob Hutt is a Persian restaurant that prides itself for high quality, freshly made to order kabobs and other daily dishes. In addition, we offer a wide selection of Vegetarian & Vegan dishes. Did we mention that our products are HALAL & Kosher friendly!
Our menu is designed to fulfill all of our guests needs. Whether you have a hearty appetite, or are on a Fitness plan, we have something you will like. We are excited to introduce our new Fit Choice menu, which complements our regular menu items. Our Fit Choice Menu has a variety of Bowls and Wraps ideal to the guests who are on portion controlled fitness programs.
At Kabob Hutt we strive for our guests to have an excellent experience. We offer table side ordering and payments to ensure timely orders and happy customers! In addition, we understand the time limits during lunch for many, therefore, we offer our Mobile app, or online ordering, and for your convenience we have a mobile order/ pick up window, so you don't have to get out of your car.